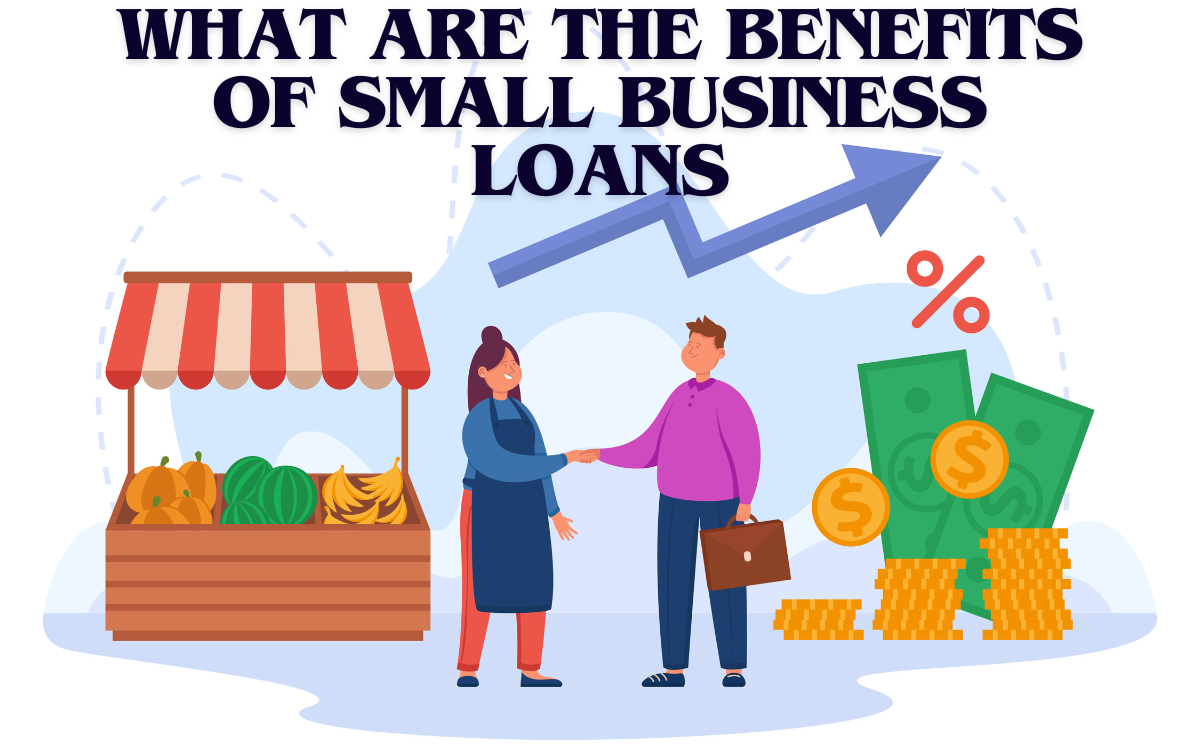 What Are The Benefits of Small Business Loans
Navigating the Landscape of Small Business Loans
1. Definition of Small Business Loans:
2. Types of Small Business Loans:
Term Loans: Fixed-sum loans repaid over a predetermined period, commonly used for long-term investments.
SBA Loans: Government-backed loans from the Small Business Administration, offering favorable terms for eligible businesses.
Lines of Credit: Flexible credit lines allowing businesses to borrow up to a specified limit.
The Benefits of Small Business Loans
1. Access to Capital:
Funding Opportunities: Small business loans provide immediate access to the capital needed for various business operations, from daily expenses to expansion projects.
2. Business Growth and Expansion:
Long-Term Investments: Term loans empower businesses to make long-term investments, fostering growth and expansion.
Equipment Purchases: Capital from small business loans can be utilized for purchasing equipment, enhancing operational efficiency.
3. Working Capital Management:
Cash Flow Stability: Small business loans assist in maintaining stable cash flow, ensuring businesses can meet day-to-day operational needs.
4. Flexible Financing Solutions:
Tailored to Needs: Small business loans come in various forms, allowing businesses to choose financing solutions tailored to their specific needs.
5. Credit Building Opportunities:
Positive Credit Impact: Responsible repayment of small business loans contributes to positive business credit history and creditworthiness.
Optimizing Small Business Loans for Credit Building
1. Strategic Utilization:
Net 30 Accounts: Complement small business loans with strategic utilization of Net 30 accounts to build positive trade credit.
2. Responsible Repayment:
Timely Payments: Make timely repayments on small business loans to maintain positive credit history and strengthen creditworthiness.
3. Diversification of Credit Sources:
Business Credit Cards: Incorporate responsible use of business credit cards to diversify credit sources and enhance your overall credit profile.
Conclusion: Empowering Business Success with Small Business Loans
Small business loans are not just financial tools; they are catalysts for business success. By understanding and leveraging the benefits of these loans, entrepreneurs can propel their ventures forward. From accessing capital for immediate needs to fostering long-term growth, small business loans play a pivotal role. Combine these benefits with strategic credit-building practices, and you have a powerful formula for achieving financial stability and unlocking new opportunities for your business.